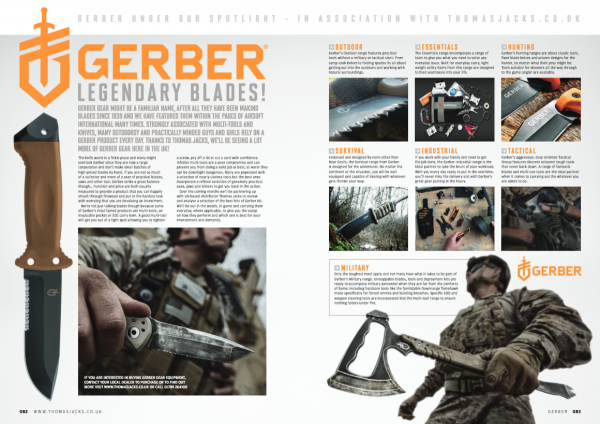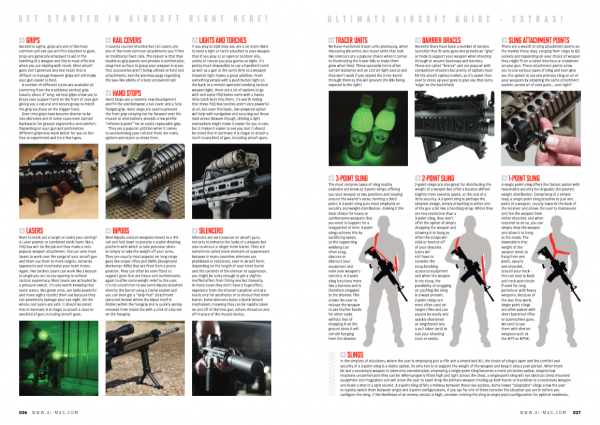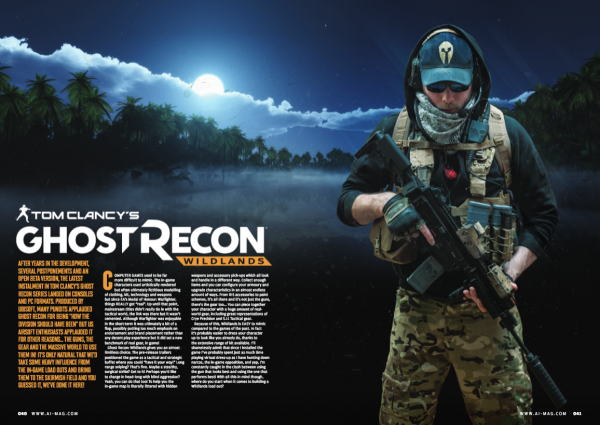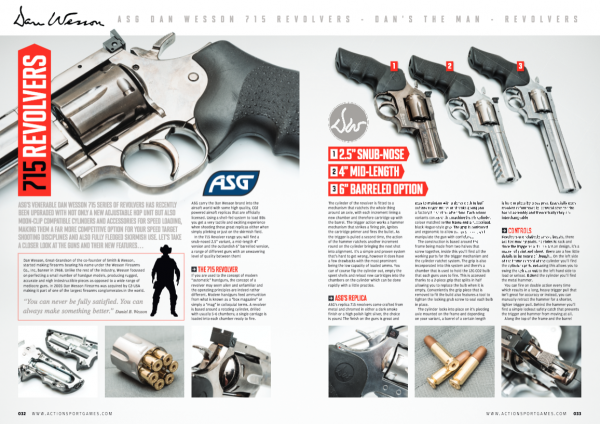 Airsoft International Magazine Volume 13 Issue 1 – Ghost Recon: Wildlands
This months we focus on re-creating our Ghost Recon: Wildlands character on the cheap. Get the look without spending a fortune! You can also fid out how to win a Minigun worth £3000 courtesy of JustBBGuns.co.uk! We also review the new ASG Dan Wesson 715 Revolvers that now feature adjustable hop units and moon-clip capabilities for speed reloading! Check out this jam packed and informative issue for even more awesome airsoft content!
Description
Contents – Volume 13 Issue 1
9 – Foreword – Find out what makes up this issue and what's gone into the production with this Editor's intro.
12-13 – Gallery – Action shots from around the world. Send you snaps in to [email protected] to get in the frame!
16-17 – Local Load Outs – Got some cool new kit or a great impression you want to share with us? Don't be a stranger and send it to us!
22-23 – WIN A MINI GUN – Win a Mini Gun courtesy of JustBBGuns.co.uk. Worth £3000, there's no bigger prize!
24-27 – Ultimate Airsoft Guide – Add-Ons and Extras – What are the essential bolt-ons for you tactical blaster? Find out here…
28-29 – SAFETY FIRST – Find out how weapon handling safety procedures should affect you in the airsoft world
32-35 – Dan's The Man! – ASG Dan Wesson Revolvers complete with adjustable hop-ups and moon-clip capabilities are reviewed.
36-38 – Camp SPARTA – New from the guys behind the infamous Tac-House Spartan comes the biggest CQB site in the land.
40-45 – Ghost Recon: Wildlands – Our load out guide is here to kit you up like your on screen character from this massive game.
48-51 – A&K Winchester Model 1892 – Cowboy action is the name of the game with this iconic lever rifle.
52-53 – Soldier Skills – Up your game with some tips on real world tactics. Get the advantage with Soldier Skills.
54-55 – 5 for £50 – 5 great bits of kit from Bomb Up Airsoft to add a little spice to your next skirmish.
58-59 – Use Your Head – A history of helmets with our resident gear-monster, S23.
62-63 – Tokyo Marui MWS – Phil B. takes a closer look at this new CQB variant of Marui's flagship GBBR.
64-65 – Viper Tactical Hex-Tech – All new bags and luggage from an award winning brand are on show.
66-67 – Night Vision Part 2 – Jacob wraps up his whistle stop tour of the progression of military night vision tech.
70-71 – Anti-Fog Eye-Pro – There's no reason to deal with dirty, smeared lenses with our eye-pro tips.
75-80 – Dan Wesson Surgery – Make your Dan Wesson Revolver Moon-Clip compatible with this simple surgery!
82-83 – Gerber Gear – Thomas Jacks are now distributing Gerber Gear into the UK so find out about this essential brand.
86 Final Thought – A final thought from the Editor. Do you agree? Flip the page and find out.
---
Only logged in customers who have purchased this product may leave a review.