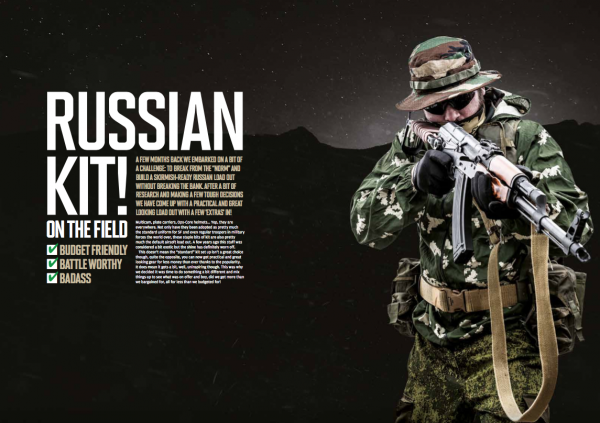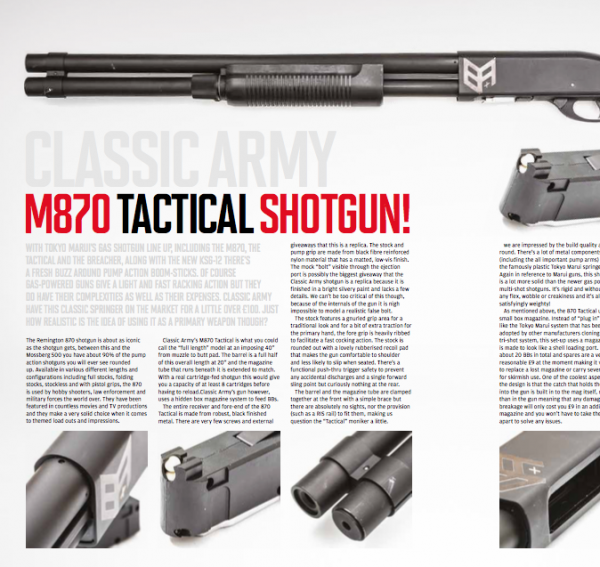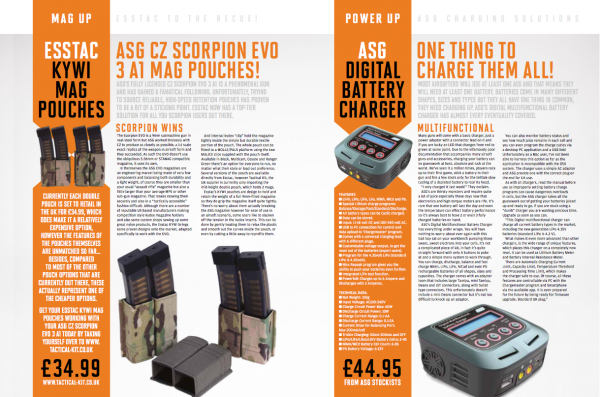 Airsoft International Magazine – Volume 13 Issue 4
Another great issue lands, this time featuring some real-deal Russian kit that costs a lot less than you might think. Battle worthy and budget friendly load outs are the name of the game! Don't miss out and order your paper copy today, alternatively, go digital for instant delivery!
Description
CONTENTS Volume 13 Issue 4
9 – Foreword – the Editor picks up another hot topic and passes comment. Do you agree? You can always get in touch on [email protected]
12-15 – Photo Spotlight – Ryan Sabad graces our dedicated gallery with some amazing, inspirational images this month.
16-17 – Real readers, real players, real kit. You can be part of the long standing Local Load Outs feature, just drop us a line!
22-25 – Combat Action Games – A family oriented, friendly site smack bang in the middle of Norfolk!
26-27 – Ai500: Unfinished Business – Find out all you need to know about our upcoming event here.
28-29 – Of Masks and Men – Protective face wear is now a popular choice but it wasn't always the way. What changed?
32-35 – Classic Army M870 Tactical – A spring shotgun with a real sting in its tail, all for just over £100.
36-37 – SERPA Holsters, a brief history – A very popular but very controversial holster. Find out about the drama.
38 – Z-Tactical CT5 PTT – An all in one PTT solution that will get your tactical comms up to scratch.
40-47 – RUSSIAN KIT – 6 months on and we have finally assembled a full Russian kit and got it out on the field!
50-53 – Real Sword SVD AEG – Probably the finest electric DMR that money can buy. Check it out now!
54-55 – Soldier Skills – More tips to make you a better player. Take as much or as little as you want!
58-59 – Kill or be killed – OK, airsoft isn't life and death but it makes a difference how you play the game.
62 – ESSTAC Kywi Mag Pouches – Finally a solid solution for those tricky ASG EVO magazines.
63 – ASG Digital Changer – Get your batteries juiced up for optimum performance with this versatile battery charging station.
64-65 – Viper tactical Essentials – On a budget? Viper Tactical's latest kit is the only stuff you will need to look at.
66-67 – This is my rifle… – Jacob takes us on the grand tour of his personally configured BB blaster and explains his choices.
70-71 – First Tactical – A new brand on the scene with great products available through Military 1st
75-78 – Stroke of genius – Short stroke your AEG to push performance into overdrive.
79 – FUG Life – Enola Gaye's all new gloves form part of their growing apparel line
82-83 – Gerber Gear – An exclusive look at Gerber's new highly affordable SharkBelly folding knife
86 – TAG Innovations – A new breed of advanced, realistic simulation grenades for fragging out your foes.
---
Only logged in customers who have purchased this product may leave a review.