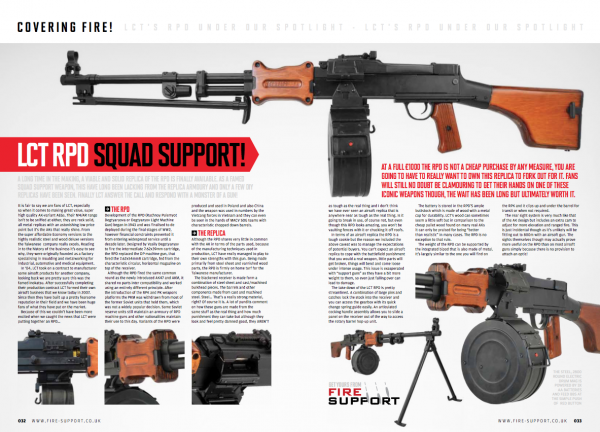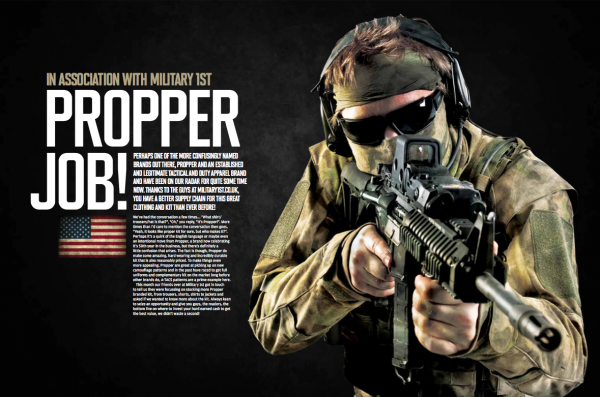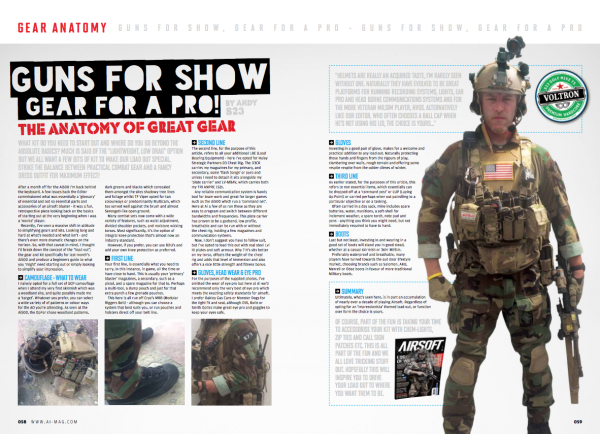 Airsoft International Magazine – Volume 13 Issue 3
Airsoft International Magazine Volume 13 Issue 3 is on sale now. Once again stacked full of great gear and solid advice from real airsoft players. This month find out what happened at our biggest ever Ai500 event, are you in the picture?
Description
CONTENTS – VOLUME 13 ISSUE 3
9 – Foreword – The Editor has his say on anther contentious issue to hit the airsoft scene. How do you feel about it? Let us know by emailing [email protected]
12 – Gallery – Action shots from around the world. Get in the picture by sending your shots to [email protected]
16-17 – Local Load Outs – Another reader lets us know what gear he trusts on the field in our reader's showcase.
22-29 – Ai500 – The Gathering – Our biggest game yet went off with a bang. Check out our after action report and see if you made it into any of the action shots.
32-34 – LCT RPD – A long awaited masterpiece of Soviet engineering, the RPD is finally in a replica form and it couldn't be better!
36-38 – Russian Kit – Reliable Russian load bearing kit doesn't cost the earth. SSO's SMERSH harness is great value for money and a modern classic!
40-47 – KIT UP – Propper Job! Propper, one of the USA's foremost military, tactical and duty clothing brands hits the UK thanks to Military 1st.
50-53 – ICS GALIL ARM – ASG are now distributing ICS guns in the EU, we review one of the ore esoteric offerings from the Taiwanese giant of airsoft.
54-55 – DON'T BE A DICK – The most important rule of airsoft, explained in this month's Soldier Skills feature.
58-59 – Gears of War – S23 breaks down his active load out with insight and education. Just what do you need to stay in the fight?
62-63 – Gas Attack! – Nuprol's range of gasses increases with the new 1.0 offering specifically for summer!
64-65 – Flat Pack – Viper Tactical's new Hex-Tech bags bring new and interesting features to the luggage market.
66-67 – No Comms, No Bombs. – Jacob takes us on a whistle stop tour of comms and lets you know exactly what you need to, to communicate effectively.
70-71 – SnugPak – The Kitmonster can hold a hell of a lot of gear but is it biting off more than you can chew. Find out if this is the kit storage for you.
75-78 – L119A2 Build – Neil P. beats the world to the punch with his amazing cut and shut L119A2-a-like.
82-83 – Gerber Gear – More great gear from Gerber thanks to our friends at Thomas Jacks
86 – TRMR Holder – The premiere impact BFG gets a slick, high speed kydex holder, ending our pouch woes!
---
Only logged in customers who have purchased this product may leave a review.